SONOHRA - LIBERI DA SEMPRE 3.0 (BUNDLE PACK WITH 10 CD COPIES FOR INTERNATIONAL SHIPPING)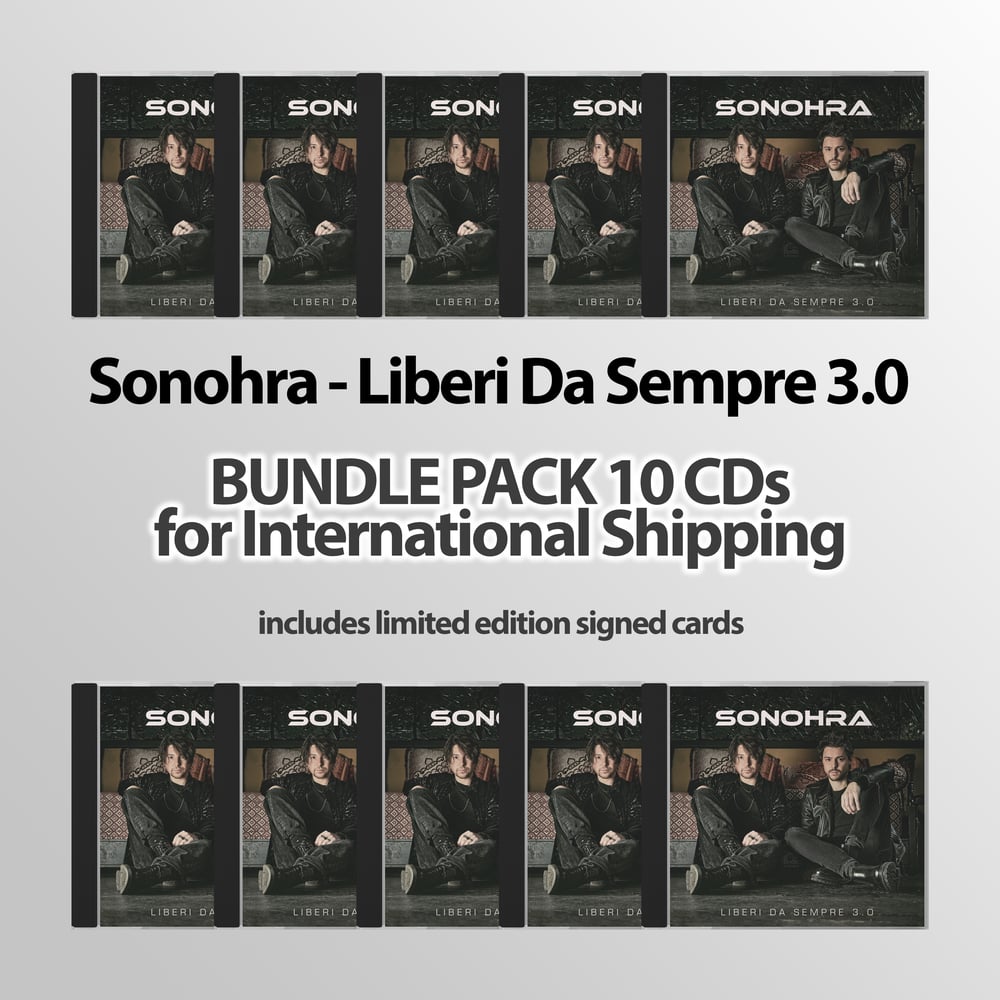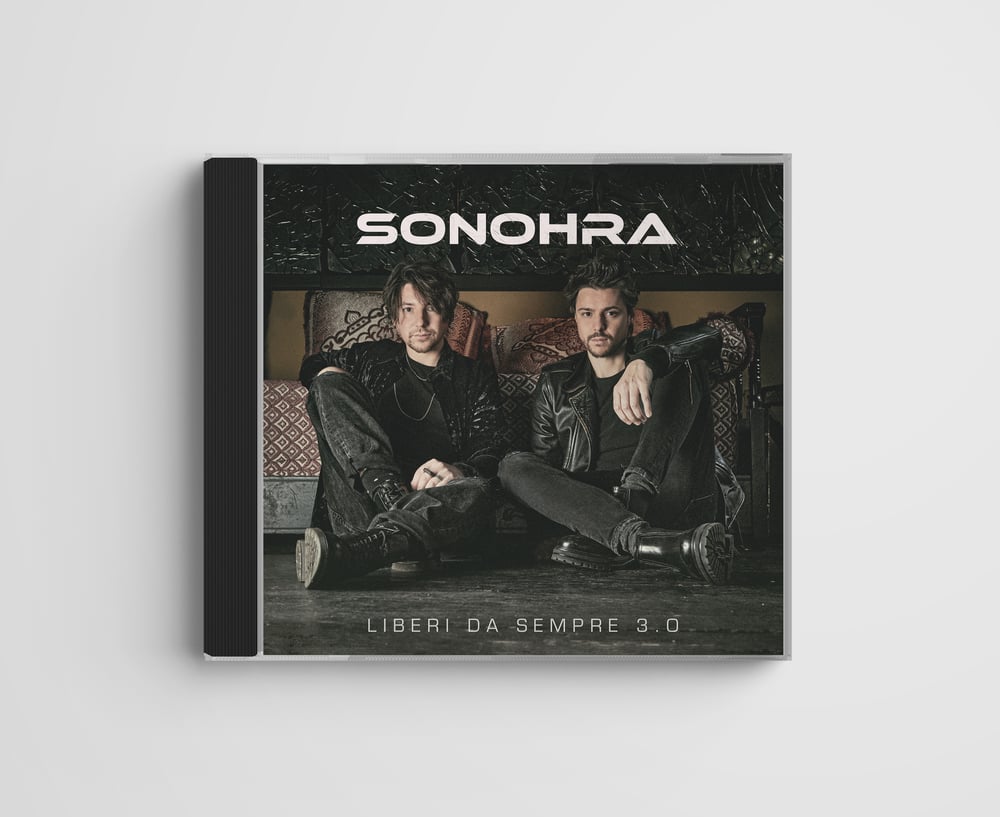 SONOHRA - LIBERI DA SEMPRE 3.0 (BUNDLE PACK WITH 10 CD COPIES FOR INTERNATIONAL SHIPPING - INCLUDES LIMITED EDITION SIGNED CARDS!)
🚨 NOW AVAILABLE FOR INTERNATIONAL SHIPPING: shipping price includes FedEx International Priority Shipment for 10 copies of CD ALBUM + 10 limited edition signed cards!
An ambitious project, the desire to go back to the origins, to resurface those emotions that sprung exactly on the stage of the Ariston with the victory of the category "Young" at the Sanremo Festival in 2008 with the track "L'Amore", that later became a hit together with its album "Liberi da Sempre", which won the platinum record in Italy and entered in the charts of Latin America, United States, Europe and Japan.
It's on that same stage that the duet from Verona wants to re-start, from where it all began.
After many independent projects, tainted by blues and folk, Sonohra want to "rewind the tape" and re-start.
There's a desire to go back to that time, to bring back that music that characterized the 2000's that every day brings us back old memories.
"Liberi Da Sempre 3.0" is a remake of the original Liberi Da Sempre.
All the 11 tracks of the album will be re-recorded, while the original arrangements and track list will be kept.
LIBERI DA SEMPRE 3.0 has been released for Saifam Music on Friday, May 27th 2022, available in all digital stores, CDs and vinyl.
3 new tracks will be added to the project: "COSMOPOLITAN", "LA SOTTILE DIFFERENZA" and "FINO A FARMI MALE", the perfect connection between the past, the present and the future of Sonohra, that come back with a fresh a captivating imagine.
Sonohra are ready to make dream again those fans, now adults, that were brought up with their songs.
PAST AND FUTURE BECOME ONE, WHERE IL ALL BEGAN
Tracklist:
1.SONOHRA - LOVE SHOW 3'50
2.SONOHRA - L'AMORE 3'45
3.SONOHRA - ENGLISH DANCE 4'53
4.SONOHRA - LIBERI DA SEMPRE 3'52
5.SONOHRA - CINQUEMILA MINI MANI 3'13
6.SONOHRA - SALVAMI 5'18
7.SONOHRA - IO E TE 3'37
8.SONOHRA - SO LA DONNA CHE SEI 3'39
9.SONOHRA - L'IMMAGINE 3'32
10.SONOHRA - SONO IO 4'10
11.SONOHRA - I BELIEVE 3'46
12.SONOHRA - COSMOPOLITAN 3'08
13.SONOHRA - LA SOTTILE DIFFERENZA 3'23
14.SONOHRA - FINO A FARMI MALE 3'16